Uponor
Heating, cooling, plumbing and infrastructure solutions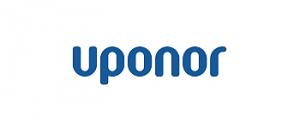 About Us
We provide safe potable water systems, energy-efficient underfloor heating and cooling and reliable infrastructure solutions.
Uponor is a leading international provider of plastic based piping systems for buildings and infrastructure.
Services
At Uponor we believe strongly that the best solutions come from a combination of great products and superior knowledge. From the earliest stages of a project, right from the very first concept, through to a building's daily use, we aim to work with and alongside our partners at every step of the way.
During the design phase we can help you with system layout, drawings, hydraulic calculations and material specifications and can support BIM libraries.
Please view our Download centre and search for your specific brochures or declarations of performance.