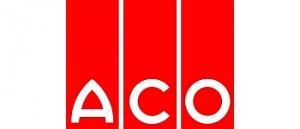 About Us
ACO in Australia offers an extensive portfolio of stormwater, building drainage systems, cable pit and ducting systems, access covers and other niche products.
ACO's manufacturing site is located in Emu Plains, NSW and supports five offices and warehouses located throughout Australia and supplies products to South East Asia and the Pacific Islands through its partners.
ACO takes pride in providing excellent customer service and extensive technical support from specification to the finished product installation.
Products include:
Internal drainage:
External drainage:
Access covers and cable enclosures: