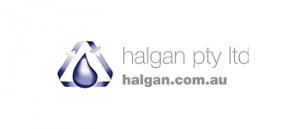 Halgan Pty Ltd
10 Davis Road
1800 626 753
Wetherill Park
,
NSW
,
2164
Australia
View Map
Monday-8am - 5pm
Tuesday-8am - 5pm
Wednesday-8am - 5pm
Thursday-8am - 5pm
Friday-8am - 5pm
About Us
Halgan Pty Ltd, an Australian owned company, established in 1994, specialises in all aspects of sustainable environmental treatment solutions. From the initial manufacturing of treatment products, with a state of the art rotomoulding machine, right through to the consultation and sales process, plus after sales service and greasetrap pumpouts. Halgan Pty Ltd provides a superior product with stringent quality assurance.
For 20 years Halgan Pty Ltd has provided pre-treatment products and a dedicated service to plumbers, developers, engineers and merchants. We're proud of the reputation we have earned over that time for "having what you need, when you need it, where you need it".
www.halgan.com.au / info@halgan.com.au
Halgan Environmental:
We are are committed to the continued growth of Halgan Environmental with our research and development team working along with local authorities, research and education institutions, to further expand our product range as per industry and environmental needs, in order to contribute to a more sustainable future.
Project Applications: Industrial Manufacturing, Dairy, Abattoirs, Brewing, Industrial Warehousing, Petroleum Operations, Fuel Stations, Recycling Plants, Pharmaceutical Manufacturing, Mining, Waste Water Treatment Commercial, Car Wash, Power Stations, Wind Farms, Data Centres, Substations, Asphalt Plants, Car Parks, Municipal Projects.
www.halganenvironmental.com.au / sales@halganenvironmental.com.au
Halgan Liquid Waste:
At Halgan, we are always striving for excellence. Whether it is to manage and treat your waste in accordance to water authority requirements or to minimise the effect waste has on your surroundings. Halgan has got you covered every step of the way. Our zero-impact environment policy ensures your waste has a minimal impact on the environment.
Halgan Liquid Waste complies with the highest IS014001 and IS09001/AS4801 Occupational Health and Safety and Environment Protection standards.
www.halganliquidwaste.com.au / info@halganliquidwaste.com.au